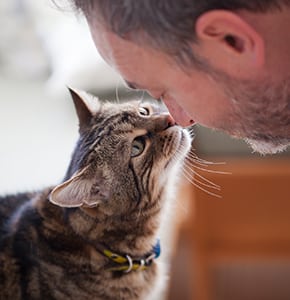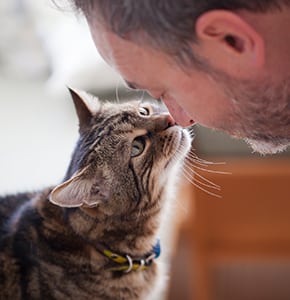 Cat and Dog Euthanasia in Rensselaer, IN & Surrounding Areas
Pets are members of the family, so saying goodbye to them can be just as painful as saying goodbye to a human family member. Here at PetVets on the Go, we understand how important your pet is to you, and we're committed to delivering compassionate care, even through the final life stage. We offer mobile pet euthanasia services for pets in and around Rensselaer, keeping integrity at the forefront.
When it's time to bid your companion farewell, it should be in a place where your pet is the most comfortable. That place, for most pets, is in their homes—whether it's in your bedroom, in the living room, or even in the backyard. We want your pet to pass on comfortably and peacefully, just as much as you do, which is why we're pleased to offer end-of-life care as one of our mobile services.
End-of-Life-Care: What to Expect
As pet owners ourselves, we can assure you that we will treat your best friend with the utmost respect and dignity. You can expect nothing but a high level of professionalism and compassion from us in your pet's final moments. We know how emotional this time will be, so we will provide as much or as little detail as you're comfortable with hearing about what to expect during the euthanasia process. You can choose to remain with your pet throughout the entire process, or you can leave the room until your pet passes. The decision is 100% up to you.
Aftercare (Burial and Cremation)
Prior to administering the euthanasia, we'll discuss your wishes for aftercare after your pet passes on peacefully. We work closely with Pet Rest, Inc., a pet cremation company that offers communal and individual cremation services. With a communal cremation, your pet will be cremated with other pets. We can also provide pet cemetery recommendations, if you prefer to have your pet buried.
Give us a call if you need to schedule an at-home cat and dog euthanasia in Rensselaer, IN and surrounding areas for your pet or if you have any questions about this service. And from all of us at PetVets on the Go, please accept our deepest sympathies.