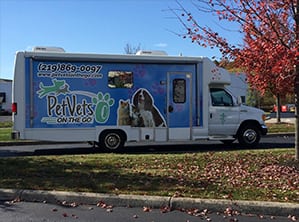 PetVets On The Go Reviews in Rensselaer, IN
At our mobile veterinary practice we are always striving to offer the best care to our patients and clients. Your feedback is very important to our team, and we would love to hear about your experience! If you have used PetVets on the Go's services and would like to share your experience, please use the links below to review us.
"Dr. Lisa and Amanda are simply the best! Thank you both so much for all you do for my fur-babies and for being so caring and compassionate."
-Lisa S.